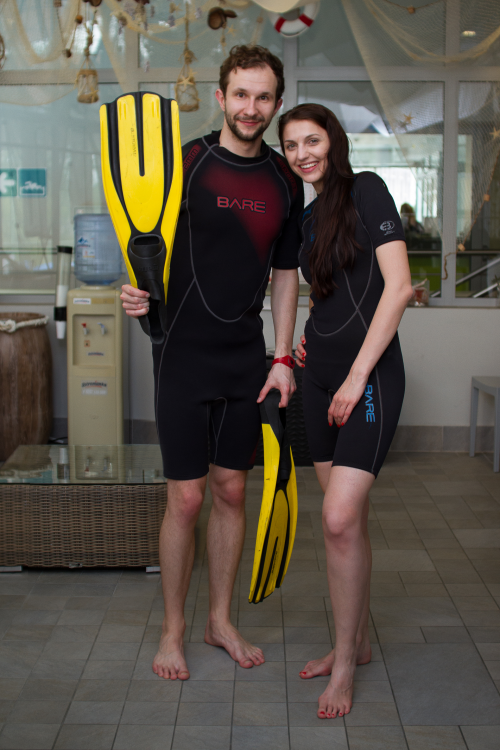 If you are looking for an unforgettable experience and would like to do something for you - our offer is just for you!

The Aquadrom offers 4 meetings in a water park, which includes theoretical instruction, diving in the innovative swimming pool with the bottom and the only 7 meter diving tube. In addition, on the day of the classes, the students can enjoy the Aquadrom swimming in the swimming pools and relaxing in the Saunarium all day.
In addition, each student will be able to take a two-hour physical training session combined with learning the correct swimming technique. On these days everyone will receive a one-day ticket to all zones.
Upon completion of the Aquadrome training, the instructor and instructor travel to open water to experience the subterranean underwater adventure and dive to a depth of 18 meters. Double entry to dive sites includes the price of the course, which in other schools is a hidden cost. At Koparkach or Zakrzówek, one diver enters two dives with a break to rest or an individual conversation with the instructor.
Dive ends with SSI certification, which you will receive at the price of the course. Each time we provide professional diving equipment along with air and instructor advice in choosing the right equipment as well as a discount on its purchase.
The price of the course is 1499 PLN without hidden costs, which significantly distinguishes us against the background of other diving schools.
If you are still hesitating whether to take a dive course, we add a ski pass that entitles you to 10 full day entries to the Recreation and Sports Zone and 5 all-day entry to the Sports Recreation Zone and Saunarium.
See you on the course!